Tips for choosing the most comfortable pajamas in hot, humid, dry, and cold weather
by Elizabeth Burton
date: 09/20/2020
With Stay-at-Home and Shelter-in-Place recommendations relaxing around the world, many are planning vacations, looking forward to seeing family and friends, and gearing up to go back to work. However, tackling the new normal requires especially reparative sleep, aided by 

cooling pillowcases

, purified air, 

soft sheets

, and temperature- and humidity-moderating pajamas. While during perfectly temperate evenings, the best fabrics for pajamas seems so obvious (those made from natural fibers like cotton, tencel, or linen, etc.), the horribly hot and humid or cold and completely arid nights are the difficult ones to plan for.
For those fighting for a night of quality sleep, struggling to naturally moderate their body's temperature (like those experiencing menopause and searching for the best pajamas for night sweats), or those simply leaning further into their shift towards fully remote work, take the guesswork out of pajama-picking by following below to learn the best fabrics to keep you cool in the heat and warm in the cold.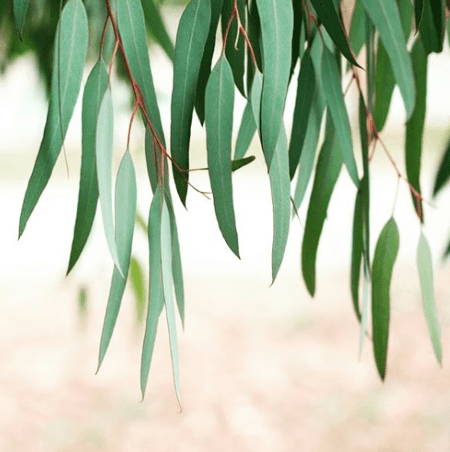 Eucalyptus tree, Image from 

@withlove_eorb

 on Instagram
Discomfort due to excessive heat or cold is a significant factor in determining the quality of human sleep, as explained by Kazue Okamoto-Mizuno and Koh Mizuno in their study "
Effects of thermal environment on sleep and circadian rhythm
" for the 
Journal of Physiological Anthropology.
 In fact, the researchers noted in their study that "cold exposure does not affect sleep stages, though the use of beddings and clothing during sleep is critical in supporting thermoregulation and sleep in cold exposure," making your choice of pajamas incredibly important to securing reparative sleep. 
Losing moisture through consistent sweating during the night 
can cause dehydration

, making a cooling fabric that can wick away moisture and settle the body into a calmer, cooler state essential to quality sleep and a contributor to overall health. As such, the best pajamas to keep you cool are made from organic fibers that quickly respond to fluctuations in humidity. According to Melanie Aman in her article "

7 Moisture-Wicking Pajamas That Will Keep You Cool All Night Long

" for Woman's World, the best pajamas "for those with overheating issues" are lightweight pajamas made of natural fibers like "linen, cotton, and wool...as they're more breathable than other synthetic fabrics."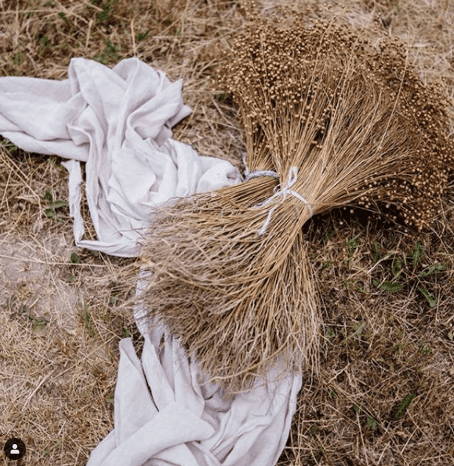 For women experiencing hot flashes, any season can be hot and humid. That feeling of never quite getting dry is cloying, weighing, and annoying at the very least, making a moisture-wicking pajama a very welcome solution. Not only is high humidity (

above 60% relative humidity

) oppressive to the lungs, it is also harmful to the rest of the body, from swollen nasal passages to 

mold, fungal, and allergen propagation

. According to Breathe Right's article "

How Humid Weather Affects Sleep

," high humidity "prevents moisture from evaporating off your body, which can make you hot and sweaty," causing you to toss and turn throughout the night, interrupting your sleep and upsetting your partner's. 
While pajama fabric types include many different fibers, for hot, humid weather, the nasal strip maker recommends pajamas made of anything but "silk and polyester. They instead encourage "moisture-wicking" fabrics like cotton and other light, natural plant fibers. To avoid waking up with damp hair plastered to your head in the morning, consider including a cotton scrunchie or headband in your bedtime routine. 

According to Mizuno and 

Okamoto-Mizuno

, exposure to humid heat does affect the stages of sleep as well as the body's ability to regulate its internal temperature, making the right environment and the right pajamas absolutely crucial to quality sleep. 
Avoid tight fabrics and stick to natural fibers that have more swing and give, making them less likely to cling to your body if you do get sweaty. Plant products like the bamboo-based viscose, which has been repeatedly lauded by Bustle, and eucalyptus-derived tencel, which has captured the attention of countless media including The Huffington Post, are the most consistently endorsed fibers for hot, humid weather.
Cold, dry weather can wreak havoc on the skin,

 terrorize the mucus membranes

, and devastate sleep schedules if one finds his or herself too uncomfortable to fall asleep. Just as you switch out moisturizers as cold, dry weather appears over the horizon, pajamas should be swapped out as well. Consider flannel, fleece, thermal cotton, or silk pajamas in cold, arid climates. While silk is difficult to clean and more expensive than the others, it does moderate temperature well. However, flannel, fleece, and thermal cotton will all keep the body a bit warmer in cold weather and are ideal if relative humidity is low because sweat and ambient moisture will not be an issue. 
Flannel may be your best bet during cold, dry weather, as it is loosely woven, a characteristic that may seem counterintuitive to holding in heat, but which is actually a key. According to Bryan Horn in his article "

Why Flannel Clothing is a Winter Wardrobe Staple

" for Over Under Clothing, flannel's "loose weave creates air pockets between fabric fibers…[and because] air is a great insulator... the many air pockets in flannel fabric are what helps it retain so much body heat in cold winter temperatures." While flannel is made from linen, cotton, wool, and synthetic fibers, depending on the manufacturer, try to choose the naturally-sourced fabrics. They are longer lasting and often safer to wash, kinder to the planet, and better for your skin.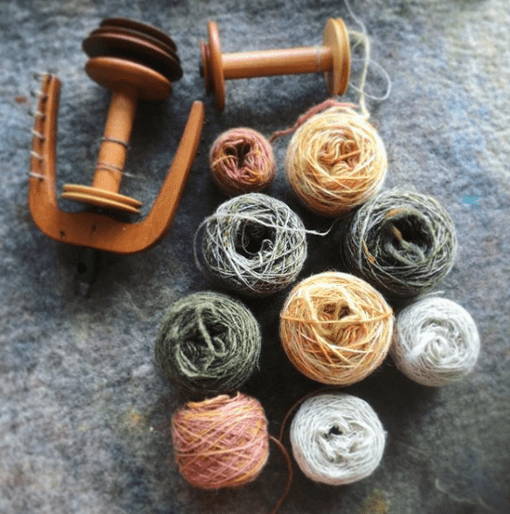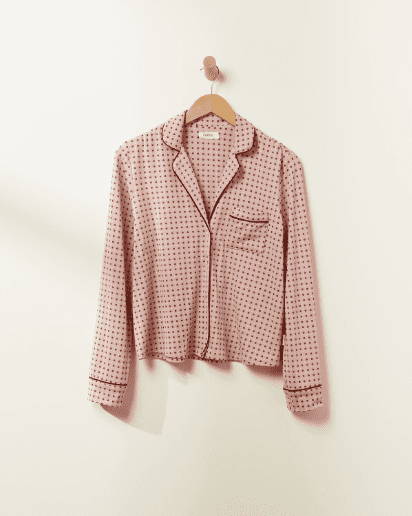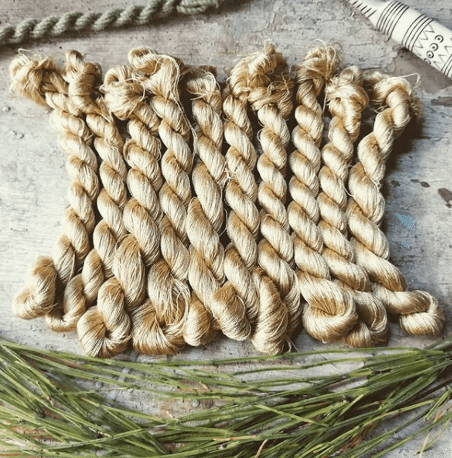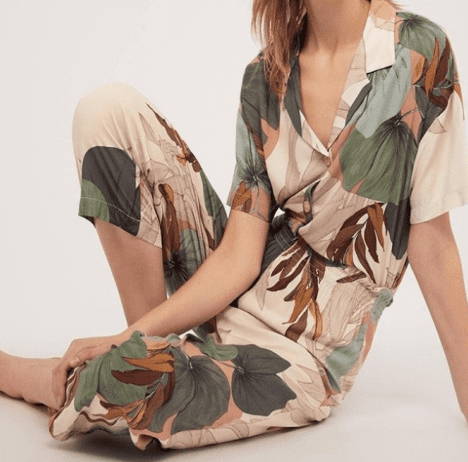 Popular wisdom dictates that "

flannel, fleece, thermal, cotton and silk are all great types of pajamas for cold weather

," but the right type for you depends on other aspects of your surrounding environment, most significantly, humidity. While as aforementioned above, cold temperatures do not significantly affect the stages of sleep, relative humidity does. Thus, cooling, moisture-wicking, fabrics that can keep the body warm while preventing moisture from settling on and chilling the skin.
Instead of simply keeping you warm in cold months (but overheating you in the warm months as would flannel or fleece), silk keeps the body cool and moisture free in hot environments and keeps it comfortably warm in cold environments. This versatility is the reason that silk is frequently used in camisoles and other year-round undergarments. According to Angela Fritz in her article "

How to dress to stay warm when it's super cold

" for The Washington Post, wearing silk is often recommended as the fabric worn closest to the body in cold, stormy weather. 
Though each is slightly better suited to a certain season versus another, one can never really go wrong by choosing a natural, organic fabric like those derived from eucalyptus, cotton, flax, silk, and wool.