Breatheability
Move over bamboo, linen, cotton and synthetics, eucalyptus fiber takes breathability to a new level. Eucalyptus cooling sheets, with SilkenSoft weave that feels indulgently silky against the skin, eucalyptus sheets are the ones to get if you crave a luxurious sleep experience - without calmness and irritation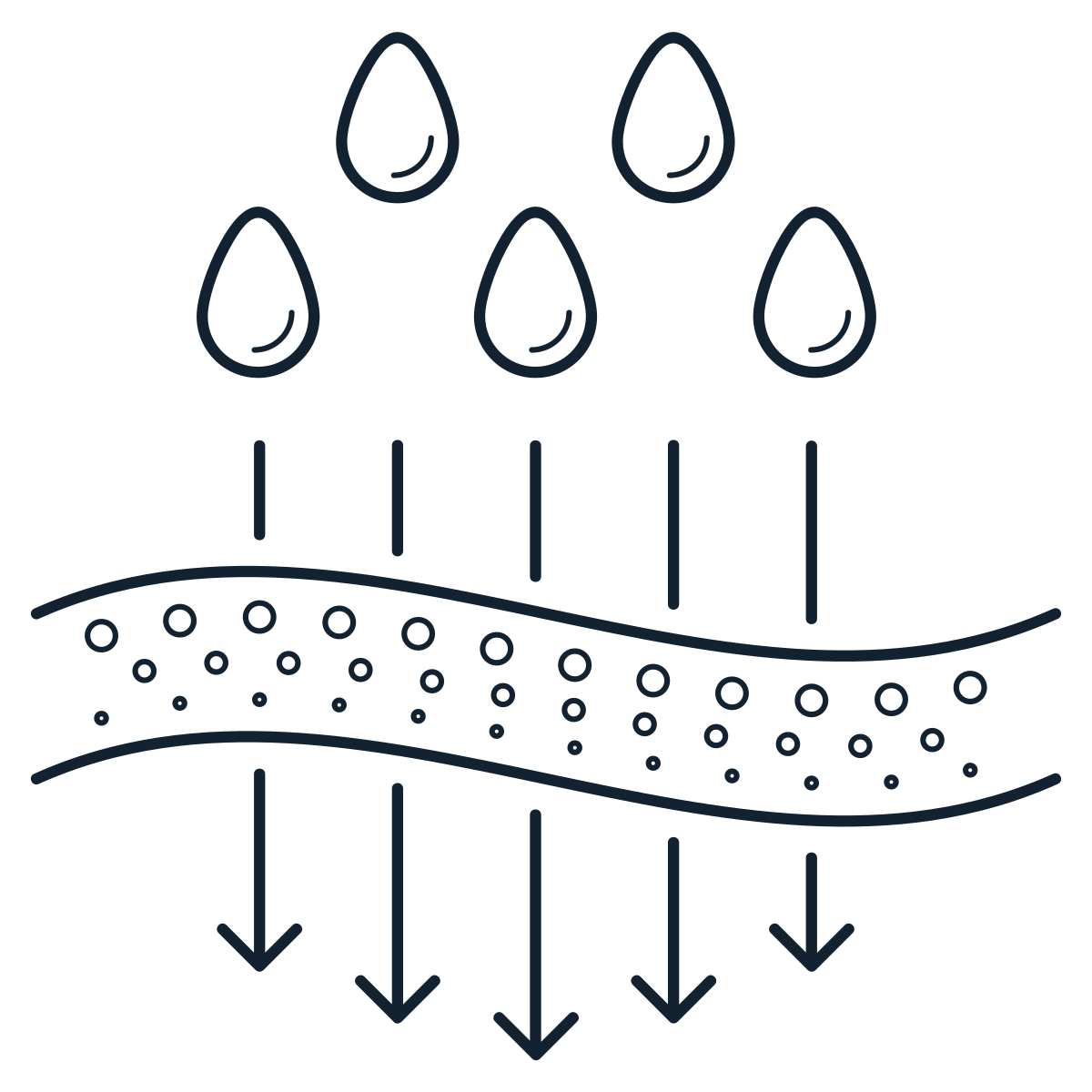 Moisture Management
Sleep Cool - Moisture Wicking, All Season Breathability: Is your sanctuary feeling a bit too...steamy? While stuffy microfiber, (petrochemical) polyester and (polluting) cotton suffocate your skin,  these breathable eucalyptus cooling sheets stay cool-to-the-touch feel all night long - the ideal moisture wicking tencel sheets for sensitive skin, hot sleepers and anyone who realizes what grows on other sheets when you combine humidity+skin

Kind to Sensitive Skin
Consciously Created, Gently Return to the Earth - ECOLabel, USDA Biobased & TENSEL Certified: Ethical Consumerism is all we know. We use only 100% TENCEL certified, Award Winning Lyocell Modal Fibers from renewable Eucalyptus fields, Closed Loop Manufacturing that retains and recycles 99% of the water used for reuse, all while ensuring each set retains its Full Cycle qualities - so they gently return to the earth after their intended life. 100% chemical free

Temperature Regulating
Biohack Your Sleep Quality - Peak Performance: If you've done your research on what happens when you don't sleep, you know sleep is critical. Sleeping well delivers more than a brighter day, it ensures you perform at your peak; at work, through your workouts, and with the people you love, making these cooling sheets for night sweats a brilliant investment for anyone who realizes that Happy Sleep = a Happy Life
These sheets are amazing! I purchased a set of cheaper sheets and was burning up at night. Since buying these I have been able to sleep through the night. They are extremely soft and cooling. Highly recommend for hot sleepers
The Ultimate Guide to Staying Cool at Night for Hot Sleepers
"Are you a hot sleeper, or do you have night sweats? Nothing sabotages sleep more than feeling like a furnace. You toss and turn in hot, sweaty sheets and watch the hours tick by. If you experience this frequently, then you know how elusive refreshing sleep can be. Continued sleep deprivation can be debilitating and compromise your quality of life. Fortunately, solutions exist to help you cool down at night and reclaim rest."
Olive + Crate's blog contains informative, authoritative articles about sleep, bedroom and design researched and written by professional writers and guest bloggers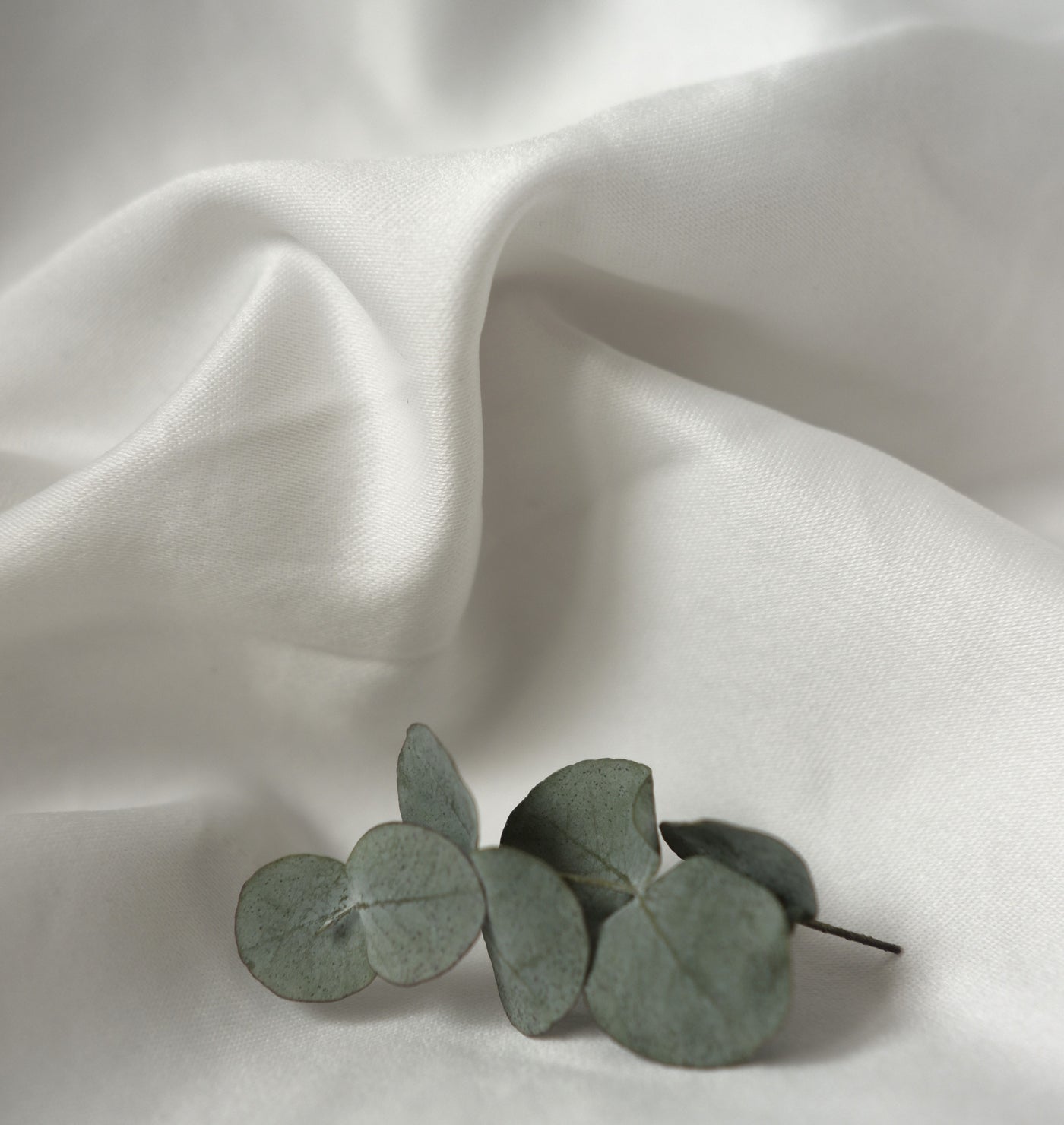 Feels Cool & Dry / Feels Warm & Dry
TENCEL eucalyptus fibers absorb moisture more efficiently than cotton. This supports natural thermal regulating in the body, keeping your skin feeling cool and dry throughout the day and night.
TENCEL fibers offer efficient moisture absorption
Eucalyptus fibers absorb moisture efficiently to help make your sleeping environment dry and pleasant, which is one of the important factors contributing to good sleep comfort. With enhanced sleep quality, you may feel refreshed when you wake up. 
Compared with cotton, linen, polyester and other synthetics, there is less available moisture formed on the surface of the fiber for bacteria to grow. Consequently, TENCEL eucalyptus fibers provide a less favourable environment for bacterial growth.
The STANDARD 100 by OEKO-TEX certification confirms that TENCEL Lyocell and Modal fibers have been tested for numerous regulated and non-regulated harmful substances and are therefore harmless for human health.