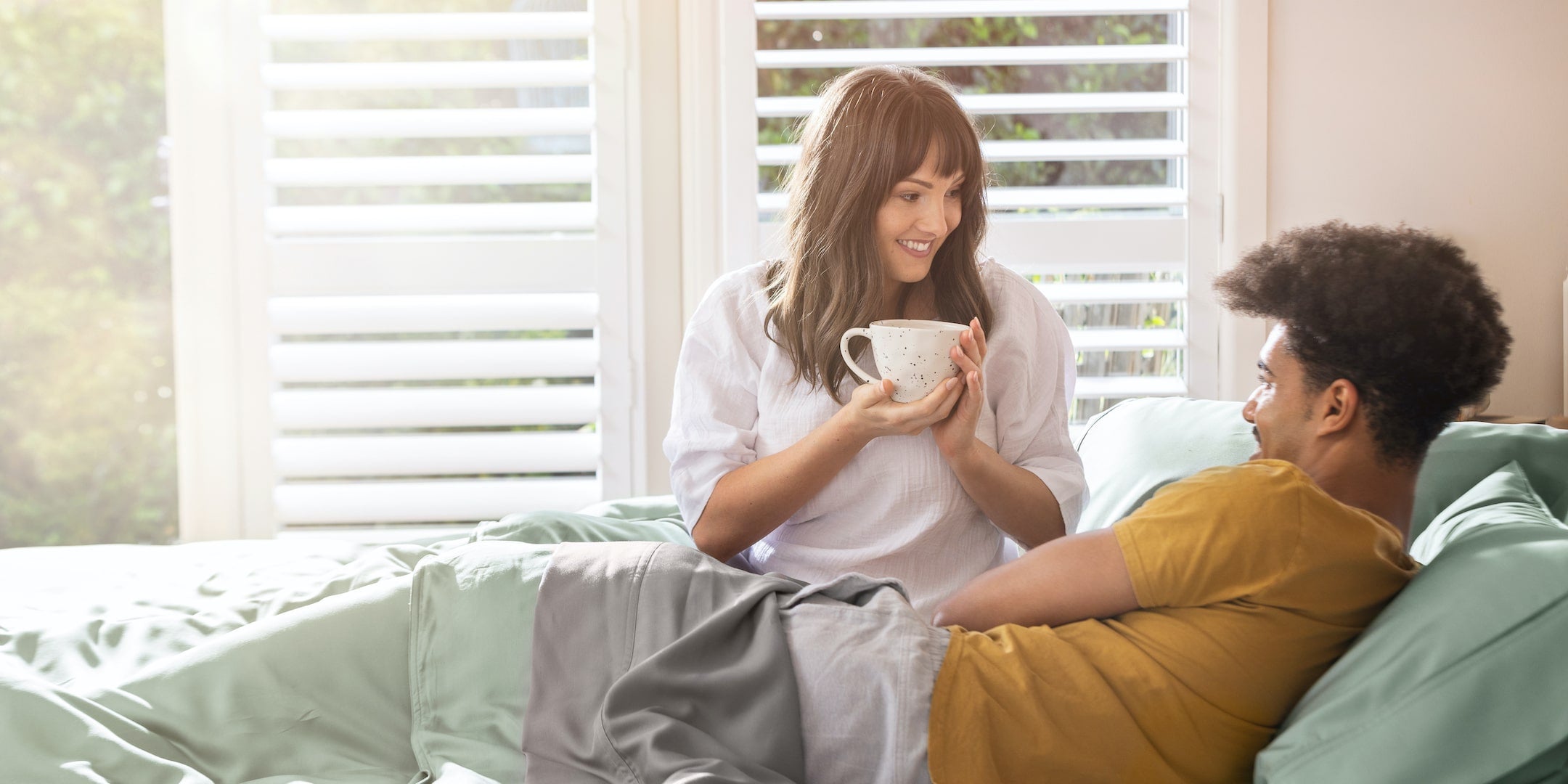 TENCEL technology keeps you cool and comfortable
Get the world's most luxurious bedding, free of harmful substances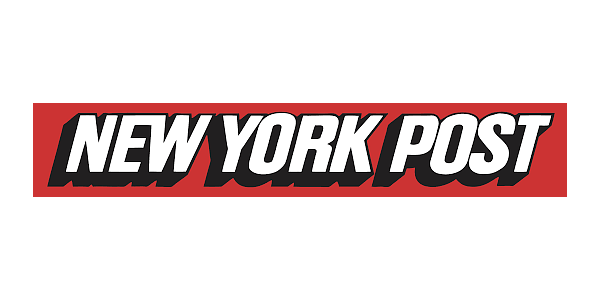 Best Cooling Sheets Overall 2023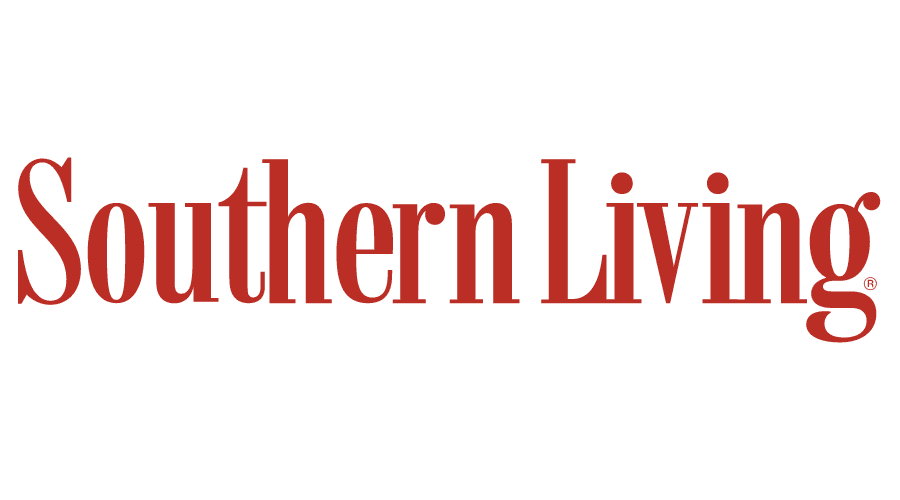 Best Overall Cooling Sheets Olive + Crate Eucalyptus Tencel Fiber Sheet Set

Best Overall Olive + Crate Eucalyptus Tencel Fiber Sheet Set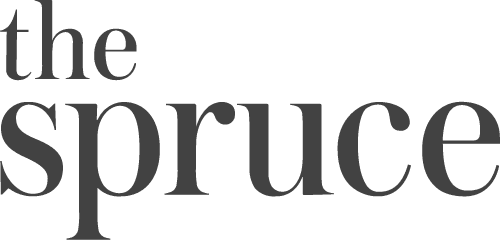 Best Overall Olive + Crate Eucalyptus Tencel Fiber Sheet Set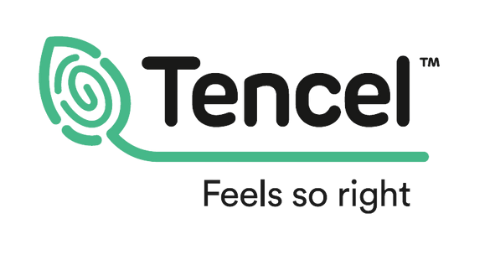 made from premium material
Tencel
By choosing products made with TENCEL™ Lyocell and Modal fibers, you are not only making a responsible choice for the environment but also a smart investment in a sustainable future. These fibers are derived from renewable wood pulp sources and have earned USDA BioPreferred® designation, meaning they meet strict sustainability criteria. Additionally, they are certified as biodegradable and compostable, ensuring that they can fully revert back to nature and do not contribute to harmful waste. By opting for products made with these fibers, you can feel good knowing that you are making a positive impact on the planet while enjoying high-quality, sustainable products.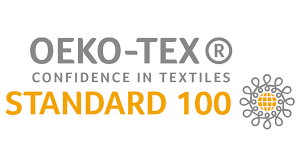 thoroughly tested for safety
OEKO-TEX Standard
With the STANDARD 100 label on your bedding, you can rest easy knowing that every component has been thoroughly tested for harmful substances. This means that you and your loved ones can enjoy your new purchase without any worries about toxins or nasties. By choosing bedding with this label, you are making a healthy and safe choice for your home and your family.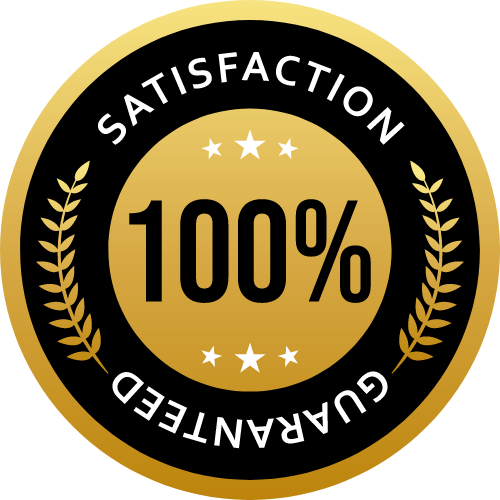 Two-Year Warranty
Our Goal Is Your Complete Satisfaction
Should your bedding merchandise falter within two years of purchase, we pledge to substitute it at no cost. While our ultimate target is flawlessness, occasionally issues arise. Seams might give way; fabrics could rip. We stand ready to assist you; the only requirement being that you reach out to us through our contact page and we assure immediate assistance. Our full Warranty terms can be found here
8 Reasons Why You Should Be Sleeping on Eucalyptus Bedding
Eucalyptus fiber sheets have been proven to be an effective way of getting a better nights sleep. They allow you the chance for peaceful, restful slumber that leaves your body feeling refreshed and ready to take on another day!

Superior breathability to keep your skin fresh all night

Actively whisk moisture away from the skin.

All-season freshness will keep you cool in summer and warm in winter

Sateen weave and eucalyptus fiber mean super soft bedding. Softer than linen

Certified TENCEL Fiber From Europe

96% less water used in production than cotton

Best for sensitive skin. no pesticides & insecticides used
Sustainable fully compostable product
returns are donated to charity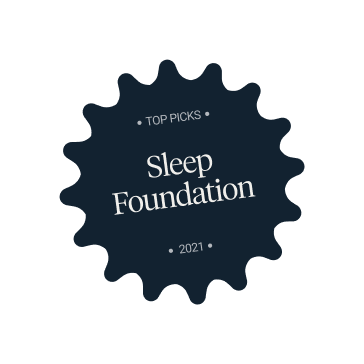 Best Cooling Comforter 2021 - Most Airflow
Super breathable, you'll feel like you're sleeping on cloud 9! Sounds good, doesn't it?
Best Tencel Sheets 2022 - Temperature Regulating
Super breathable, you'll feel like you're sleeping on cloud 9! Sounds good, doesn't it?
Best Duvet Covers 2022 - Temperature Regulating
Super breathable, you'll feel like you're sleeping on cloud 9! Sounds good, doesn't it?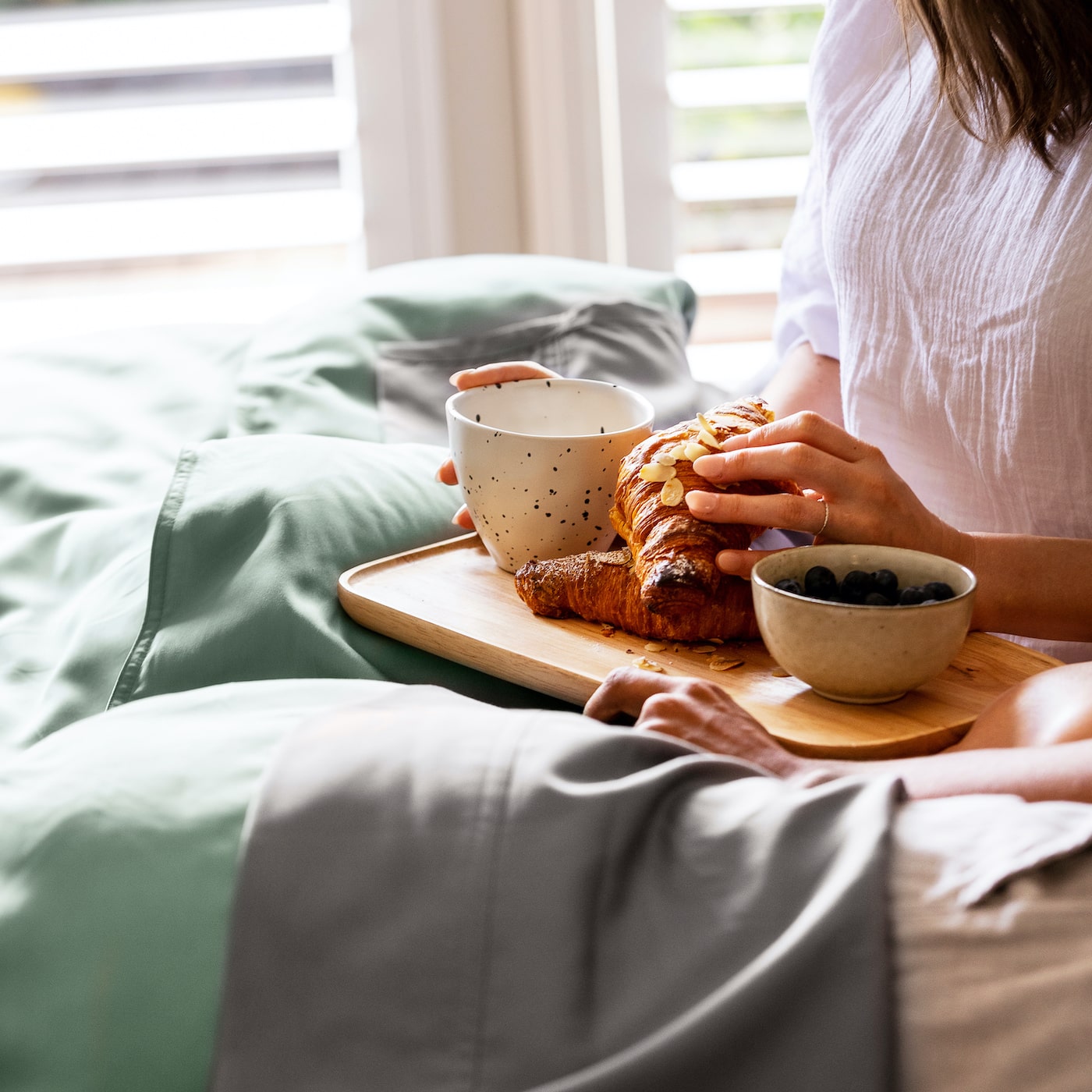 What Our Customers Say
92% of our customers say they sleep cooler with Olive + Crate
58% of customers say they experience better quality sleep
70% of our customers like that our products are sustainable
96% of customers rate our customer service 4 and 5 stars
96% of customers like the feel of eucalyptus bedding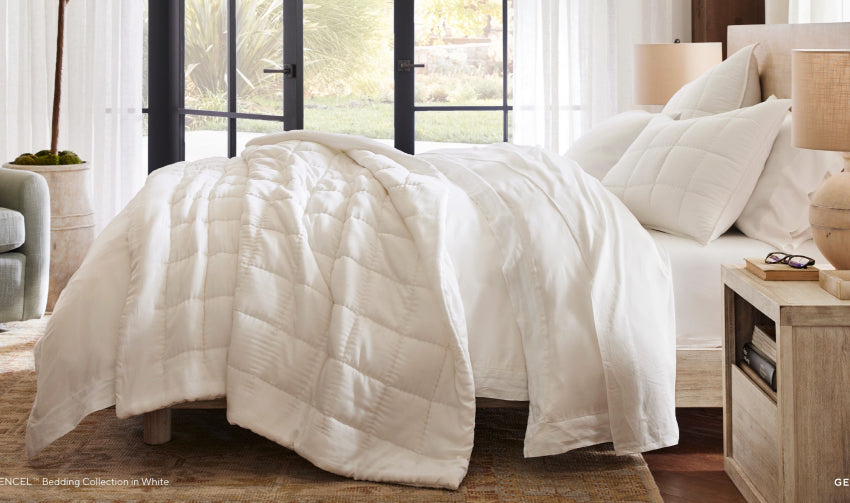 Experience luxury comfort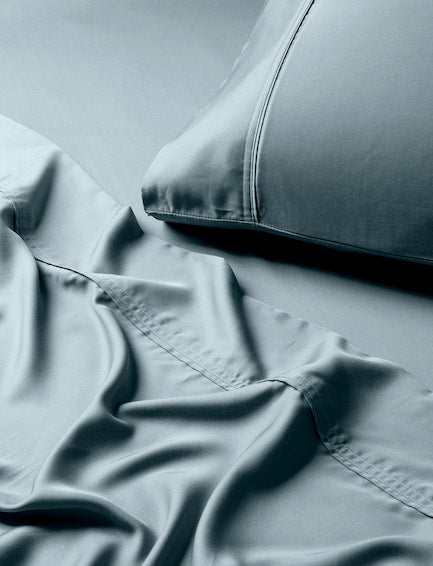 Design Detail
Designed in Australia, Olive + Cratebedding incorporates double stitching where it matters, beautiful pleating and piping.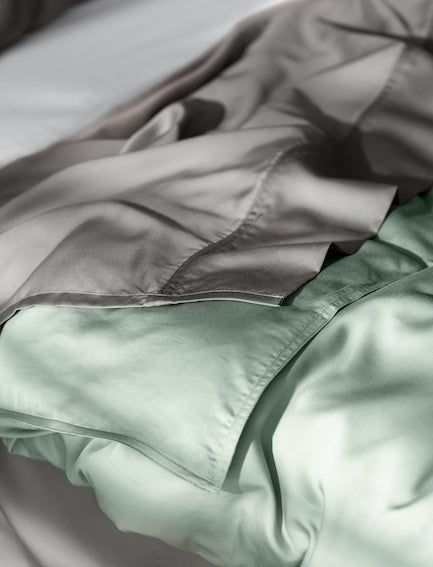 Certification
Are you looking at cheaper products and wondering where they come from or what's in them? Our products are certified TENCEL fiber from Europe and Oeko-Tex Standard 100 certified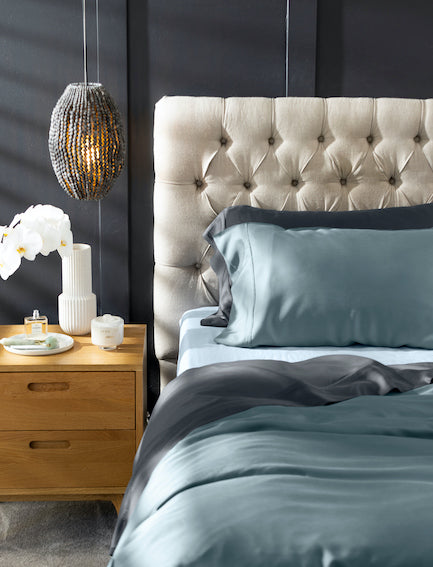 Perfect fit
Know how frustrating it is when the fitted sheet does not hang on? Olive + Crate fitted sheets have 18" deep pockets and diagonal 1" elastic traps on every corder to ensure a good night sleep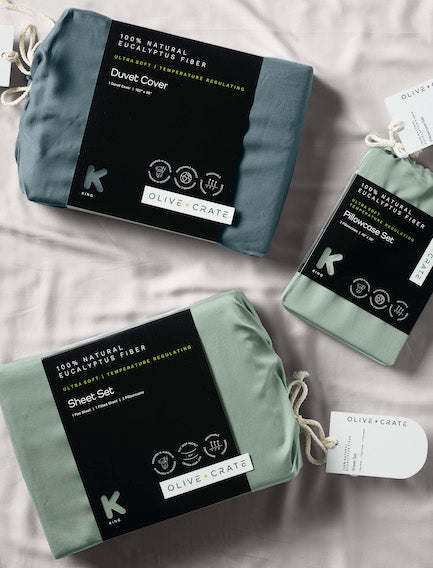 Convenience
Just as conscienciously created as our bedding, is our packaging. In 2022 nearly all plastic has been rempoved from Olive + Crate packaging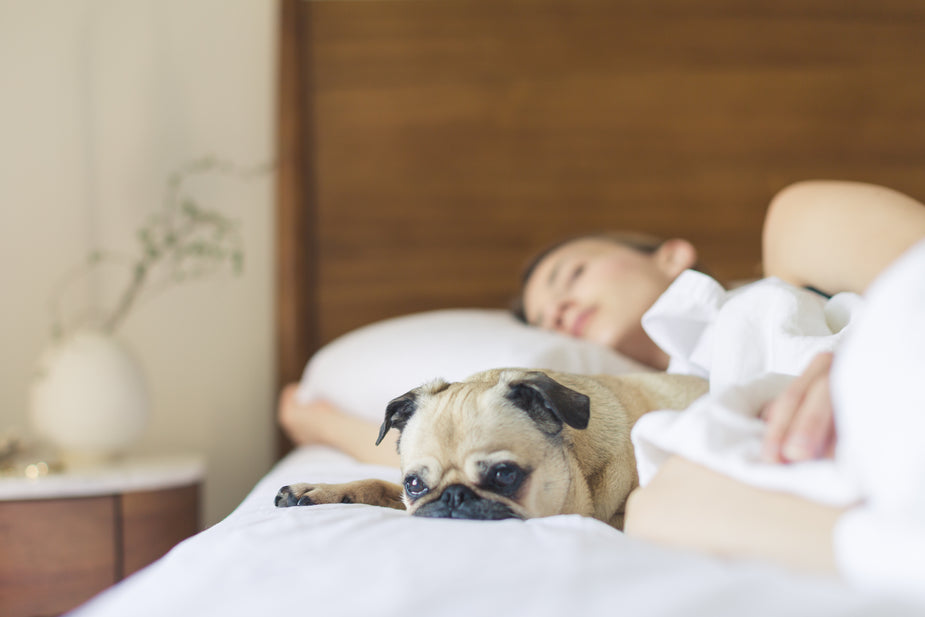 Pet hair friendly
Say goodbye to pesky pet hair with TENCEL eucalyptus sateen weave bedding. Unlike traditional cotton and linen sheets that tend to cling onto pet hair, our sheets are specifically designed to repel pet hair and make it easy to remove. This means less time spent cleaning and more time cuddling with your furry friends on a comfortable and hair-free bed. Enjoy a peaceful night's sleep knowing that your bedding is both luxurious and practical with TENCEL eucalyptus sheets.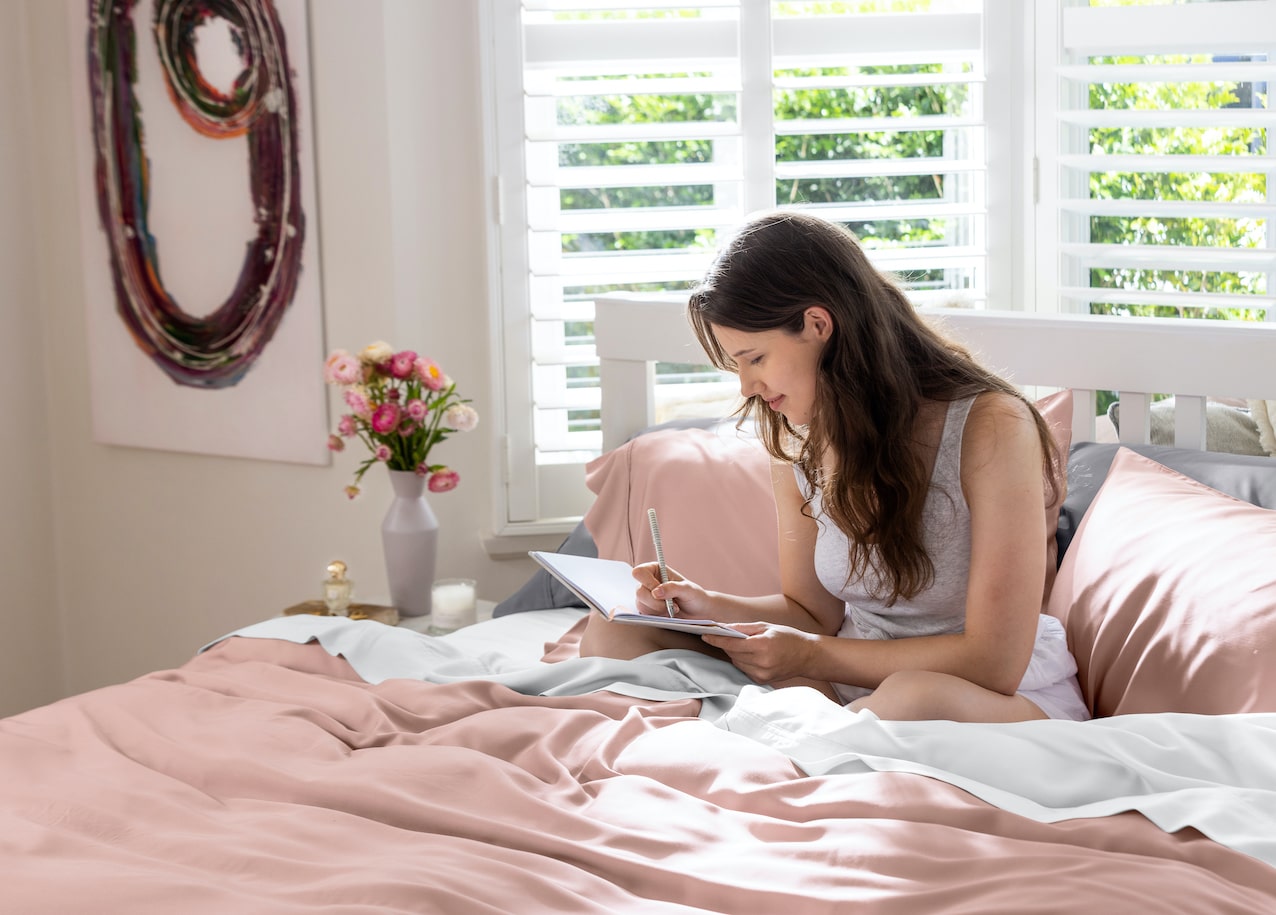 Feel the Gentle Essence
of Nature
Super cooling, breathable & Soft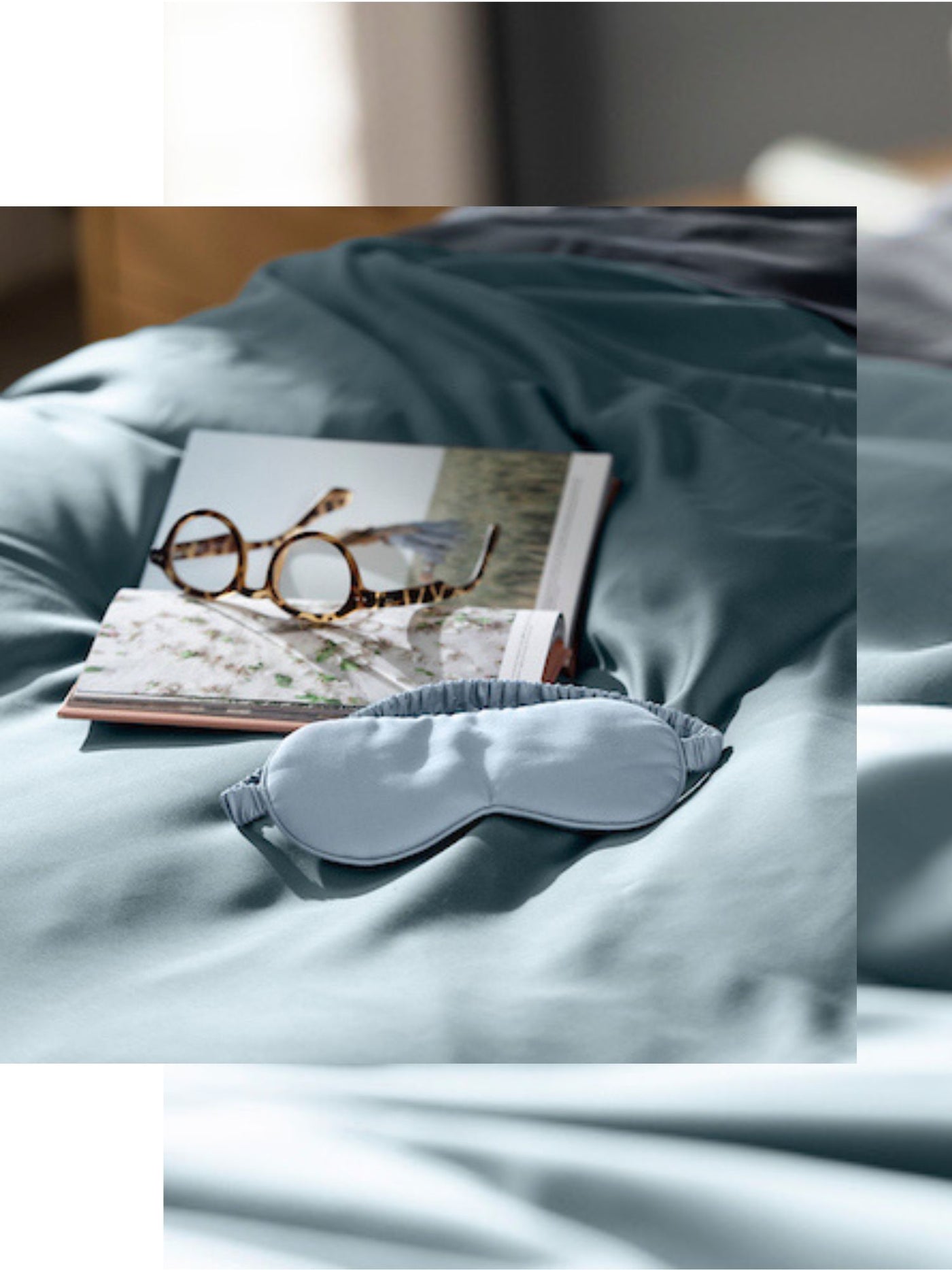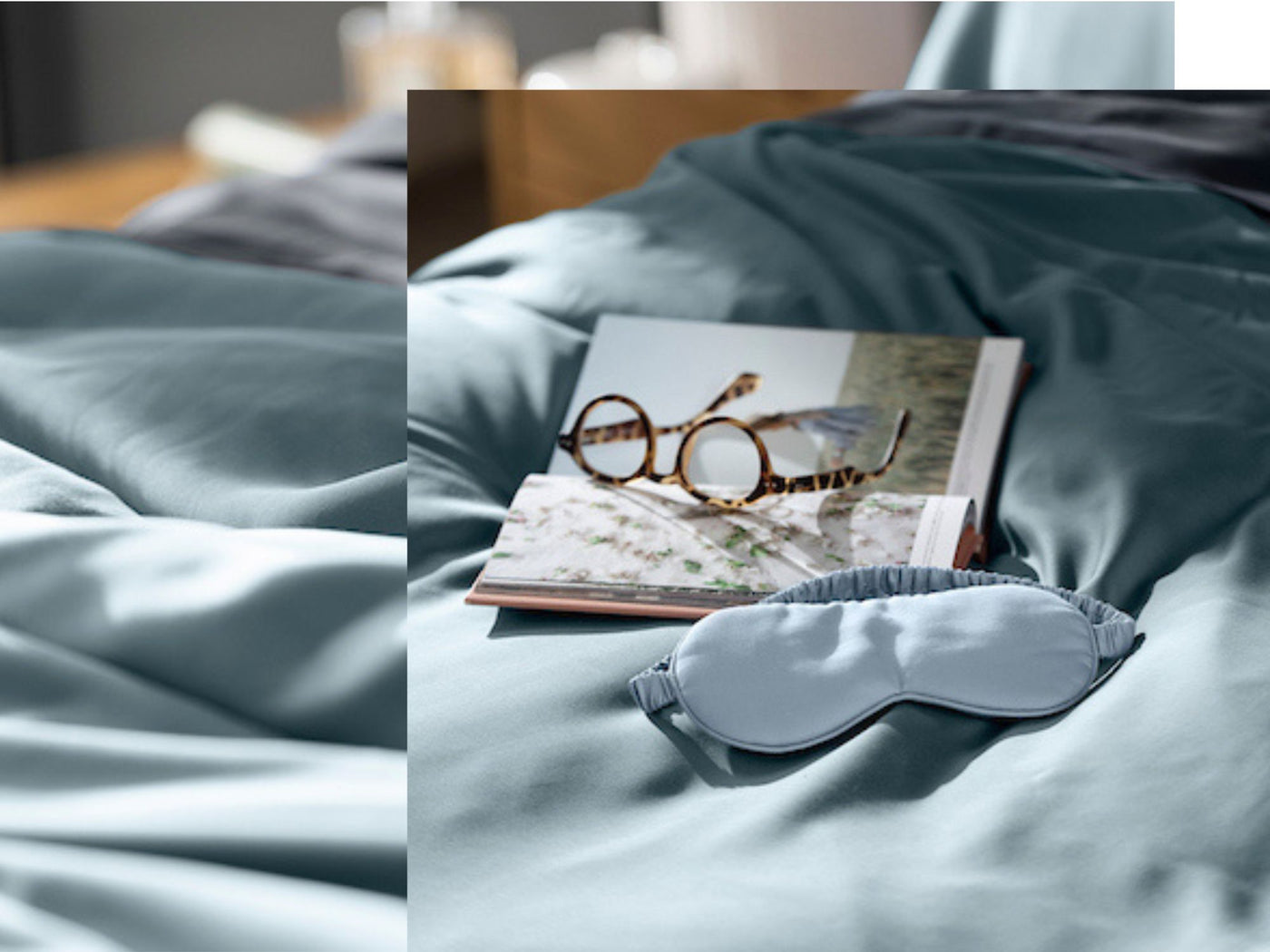 Feel the Gentle Essence
of Nature
Environnmentally friendly
Unfavorable to bacteria & mite growth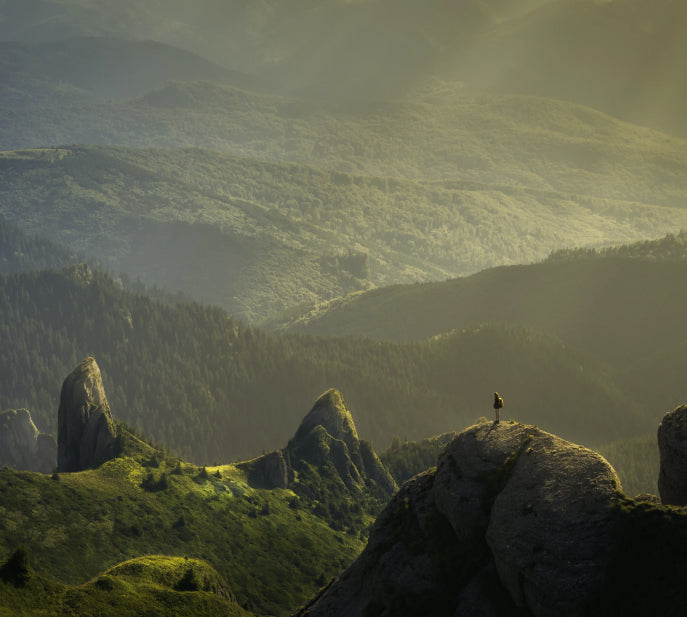 Sustainability
TENCEL™ Lyocell and Modal fibers are a sustainable choice as they are derived from wood pulp - a renewable resource produced by photosynthesis. These certified biobased fibers undergo an environmentally responsible production process and are compostable and biodegradable, allowing them to return to nature. TENCEL™ Lyocell fibers are especially known for their closed loop production process, which efficiently transforms wood pulp into cellulosic fibers with minimal environmental impact. By using these fibers, our customers can be confident that they are making a responsible choice for the environment.
When a textile product is labeled with OEKO-TEX® STANDARD 100, you can be assured that every single component of the product has undergone testing for harmful substances. The testing is carried out by independent partner institutes of OEKO-TEX®, using a comprehensive criteria catalog that takes into account both regulated and non-regulated substances that could potentially harm human health. In most cases, the limit values established by STANDARD 100 exceed both national and international requirements.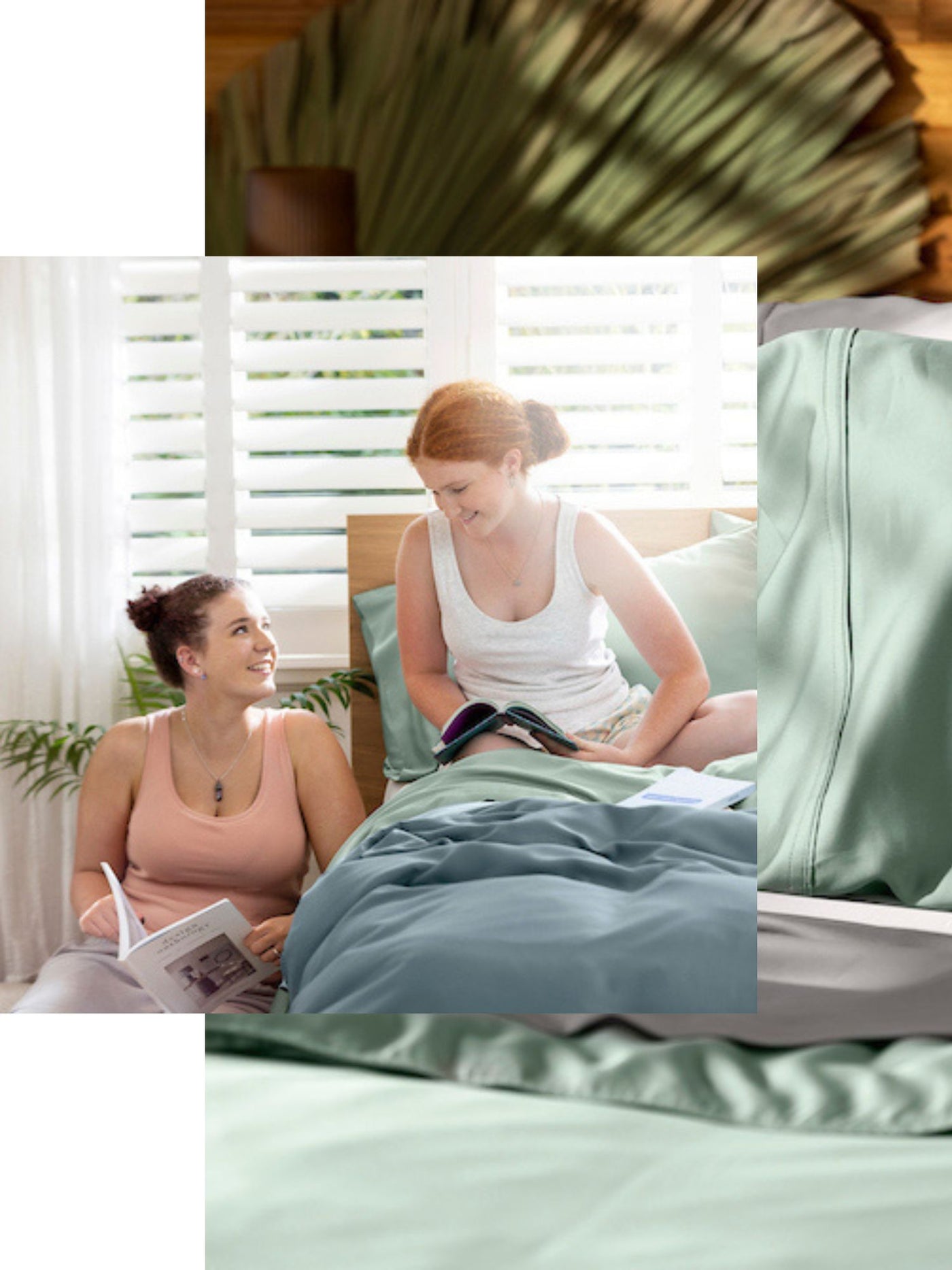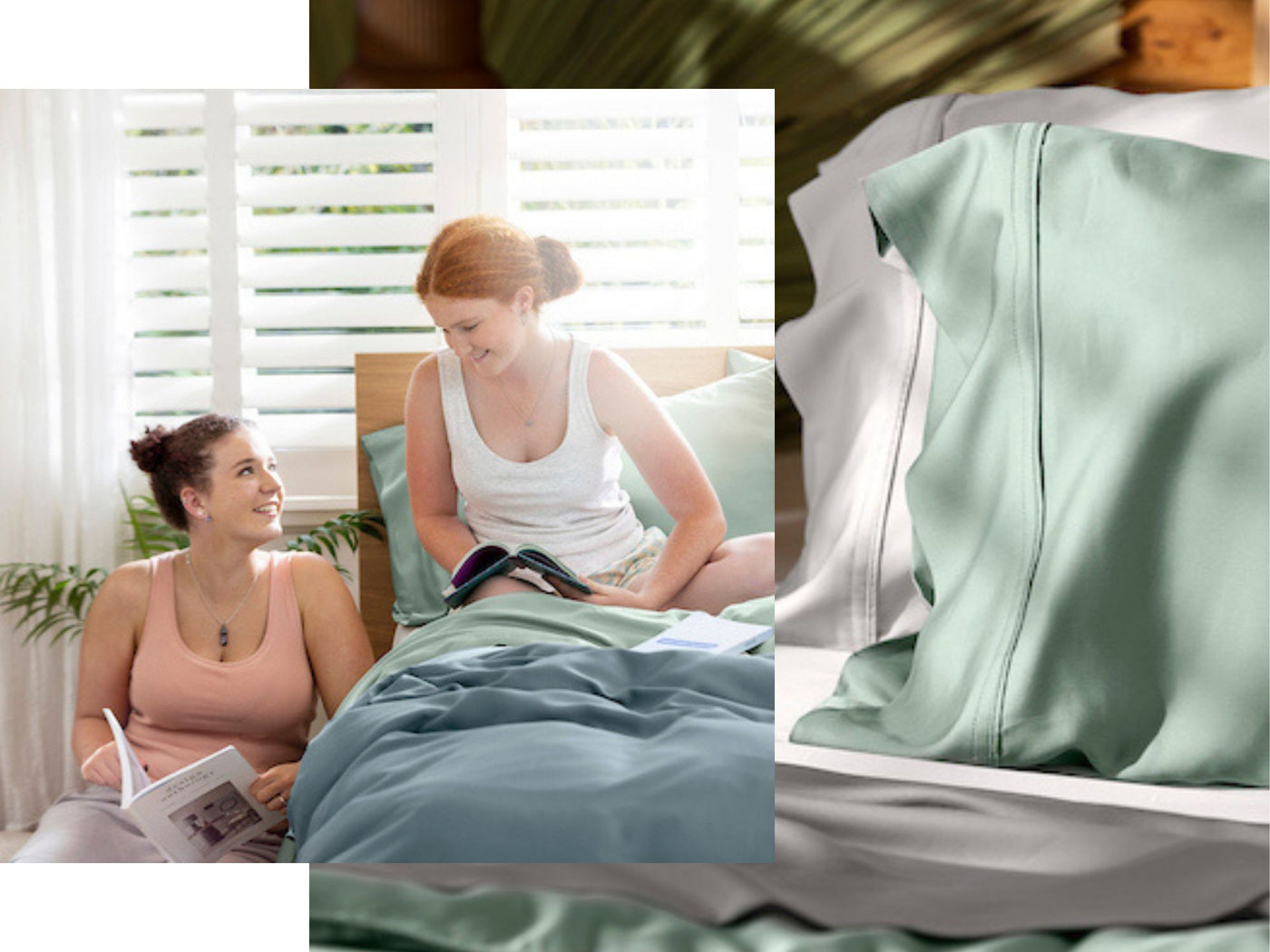 Premium Eucalyptus Bedding Sets
Your one-stop shop for natural eucalyptus bedding sets is here! Know someone who can sleep like a baby all night long, no matter how hot it is? Well, you no longer have to be envious; you can let that be you! With eucalyptus bedding, you can put an end to tossing and turning and flipping the pillow over constantly.
Here at Olive and Crate, we have a large range of 100 percent natural eucalyptus bedding and sustainable home decor to browse through that will not only elevate your bedroom but also will transform your sleeping space. With our free deliveries and returns, we ensure that your happiness is guaranteed. For all questions and concerns about our products, please reach out to us on our