Get Your ExquisiteHome Lighting Sconces Now
The Most Beautiful Vintage, Handmade Farmhouse Style Lighting Sconces You've Ever Seen

Suitable for every room in the house

E27 LED or Halogen Bulb 120V

Individually handmade pieces
Impress your guests & light your house

Energy efficient & sustainable

60 Day 100% Money Back Guarantee
60 Day 100% Money Back Guarantee

Gorgeous unique talking pieces.
HAND MADE AND UNIQUE: It's hard to find hand made sconces any more, let alone something unique. We use real sustainable recyclable iron and virtually no plastic in the construction process

120 VOLT HARD WIRED: No messy plug in chords or limited life battery. This is a serious wall sconce light for professional installation that will burn bright every time you flick the switch

IMPRESS YOUR GUESTS: This antique looking wall sconce will be unique in any room. If it is shabby chic or farmhouse rustic you are looking for, this wall light will be at home in any room

ENERGY EFFICIENCY AND SUSTAINABILITY: Be comfortable in the knowledge that Olive + Crate sconce lighting will take all E27 LED bulbs to your power bill stays under control and kind to the earth

SATISFACTION GUARANTEED: UL Certified Fixture ensures that your new sconce light can be safely installed by a licensed electrician. Ideal for your next home improvement project.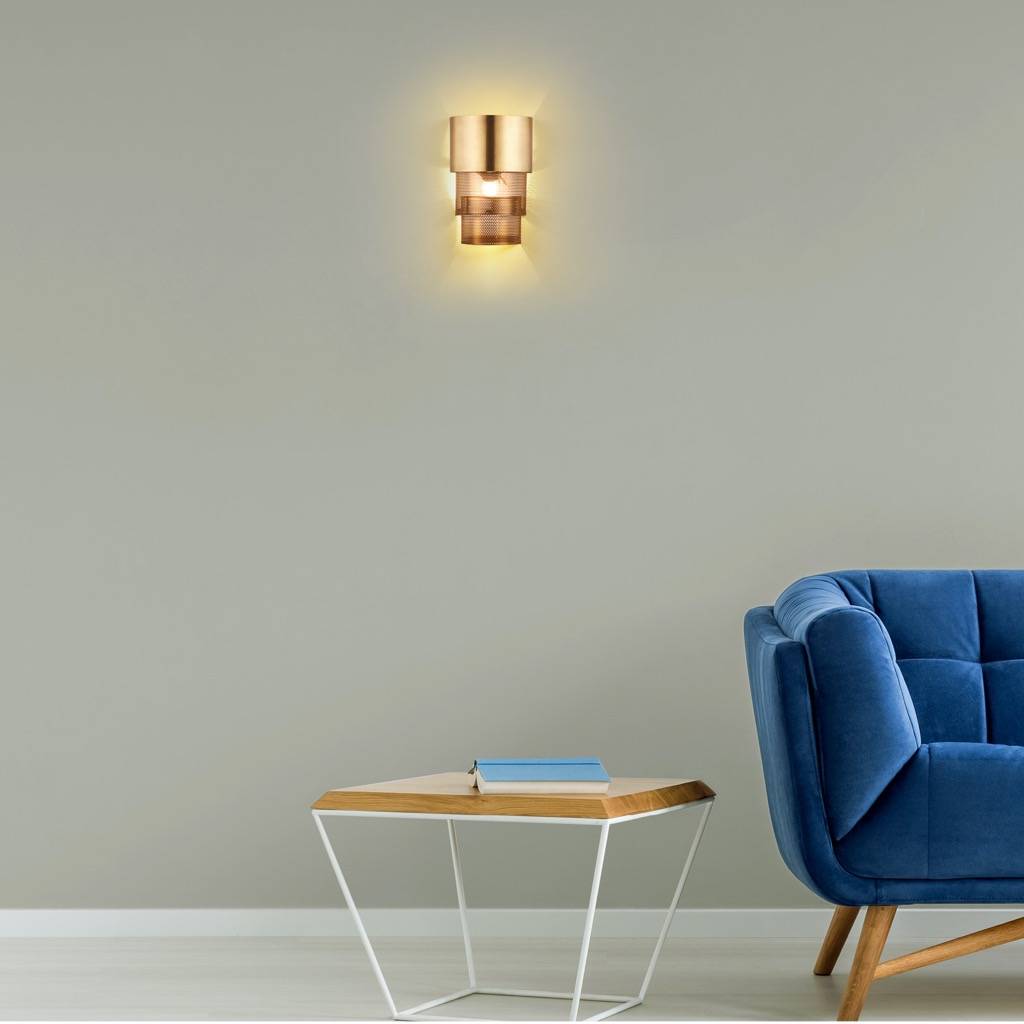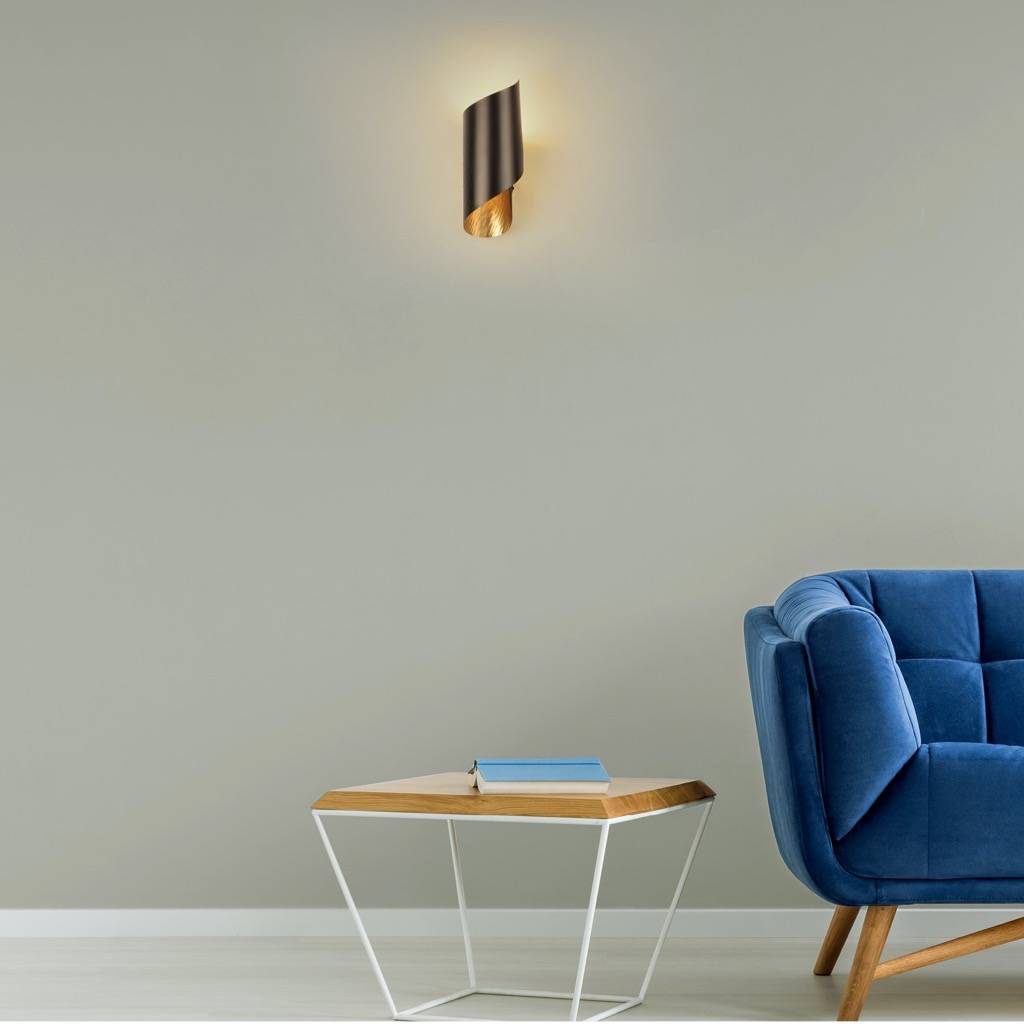 The ultimate home decor enhancement.

Designed as a talking point, the HomePerfect "ExquisiteHome" hand made wall sconce will get the conversation (and compliments!) flowing at your next get together.
These limited edition wall lights are hand made from sustainable materials in India.
Available in four different designs (although no two sconces are exactly the same), they reflect the feeling and spirit of the region where they were made while looking gorgeous and on-trend in any room or kitchen.

Unique artwork in a wall light. It's like going to India and picking it out yourself.

Do you already have some unique pieces in your home?
We couldn't believe the number of people who complimented us on the first wall sconce we bought back from India.
Guests would keep returning to it and loved the fact that it was unique and hand-made.Every time they subtly asked where they could get one, we knew we wanted to work closely with the individuals who make these wall lamps by hand and help them live a more financially prosperous life while sharing their unique metal artwork with the world.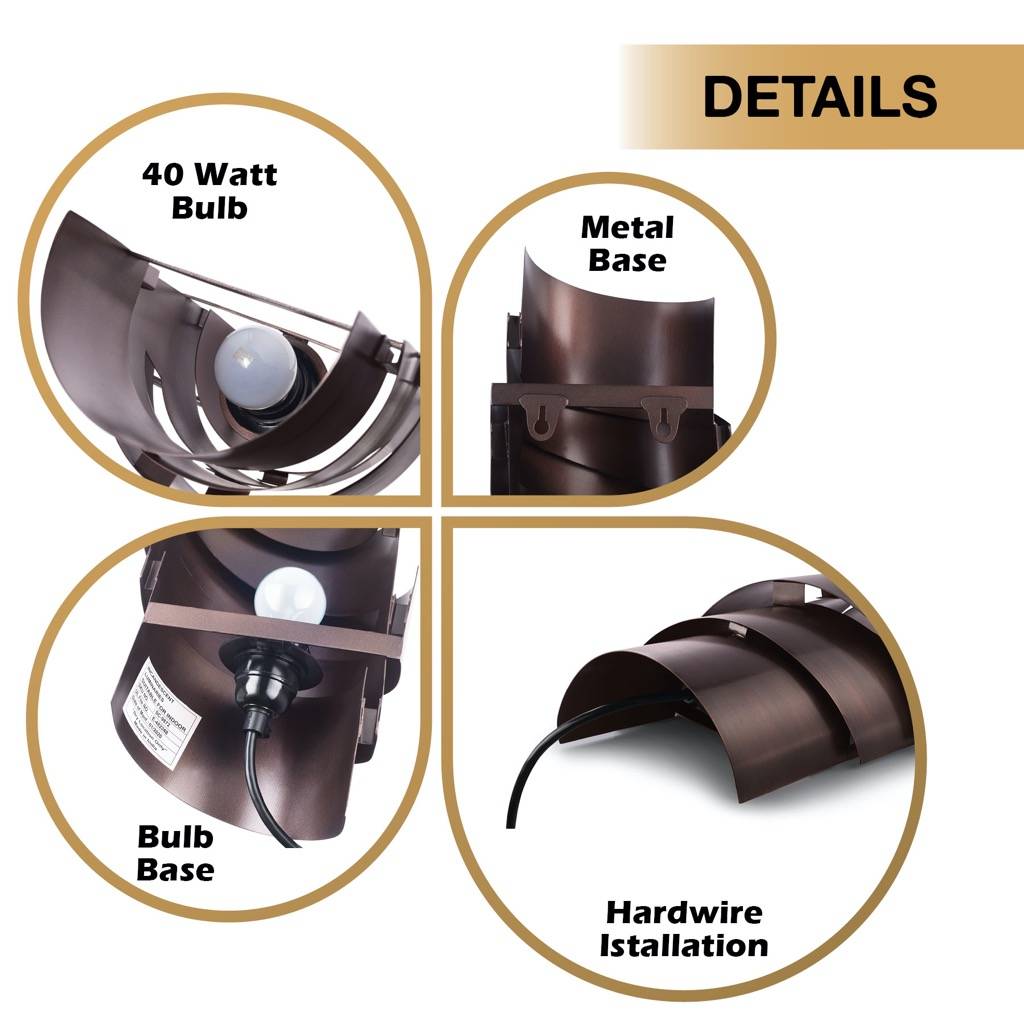 It's hard to find genuine, unique, hand-made products in the US now.
It's not your fault, we blame mass marketing and manufacturing.
It's hard to find anything hand made in any of the 'marts' or the more 'upmarket' department stores, let alone something unique.
There are so many big, soulless brands (who shall remain nameless) out there attempting to have you use their unsustainable and environmentally unfriendly products every day that it's totally understandable.

There is so much mass produced lighting available today that interesting, unique pieces are few and far between.

This is your opportunity to own a unique piece that your guests and family will be talking about and appreciating for years to come.

Beautiful piece that will require backing to install
Visually the sconce is stunning. It's the right finish and tone that I expected. Unfortunately, the light lacks a backing or adequate way to fully hide the internal wiring.
Very sturdy and beautiful
An awesome sconce! Feels heavy and well made and custom. A great size. We bought several for a new home and they are great! I recommend them.
Over the Top Gorgeous
I ordered 3 for my wall and I completely loved them. These are so unique like nothing else out there. Please note that they are not a polished gold!